If you are wondering how to get a flat tummy quickly, lose abdominal fat and achieve a slim waist, tummy tuck in Turkey is the cosmetic surgery that will help you lose tummy, firm up the abdominal muscles and reshape the waist.
A tummy tuck, tummy lift or abdominoplasty, is a surgical procedure that improves the contours of the abdominal area by removing the excess skin and fat and tightening the muscles.
There are many approaches to a tummy tuck. One procedure is not for everyone. But in a traditional abdominoplasty or complete abdominoplasty, the plastic surgeon corrects sagging by removing excess skin above and below your navel that can be reconstructed. Then, he tightens the skin and the abdominal muscles making your abdomen flat. Liposuction can also be performed to sculpt the waist and the flanks and remove the excess fat.
Abdominoplasty is very popular among people who have undergone a massive weight loss especially after a bariatric surgery. Also, many women wish to have an abdominoplasty in Turkey after pregnancy and childbirth. In this case the tummy tuck in Turkey is often combined with a breast augmentation or breast lift for a complete rejuvenation for moms.
Tummy tuck in Turkey : What are the advantages and disadvantages ?
The advantages of abdominoplasty
A tummy tuck in Turkey allows to obtain a flat tummy and to create a smoother and firmer abdominal profile.

You will look better and feel more confident in clothes and swimwear. You will enjoy a harmonious silhouette and you will no longer have to choose outfits that fit your round belly.

A tummy tuck in Turkey can remove or reduce pregnancy stretch marks on the lower abdomen as well as caesarean section scars.

You may see improvements in back pain and urinary incontinence even after pregnancy as muscle strength and tone are restored in the abdominal and pelvic area.
The disadvantages of abdominoplasty
A tummy tuck is a major surgery with a long recovery period. Most surgeons recommend planning two to three weeks of downtime and a complete recovery can take up to a year.

This surgery has the highest complication rate of all the cosmetic surgery procedures.

The surgery leaves a permanent scar even though it is well hidden and it can extend across the abdomen.

The flat stomach surgery is often expensive and insurance probably won't cover it.
Tummy tuck price : How much does cost ?
The average tummy tuck price in Turkey is about 4500 euros. Many factors affect the price of abdominoplasty including the complexity of your procedure, the surgeon's level of experience and any additional costs such as the operating room, the anaesthesia, the postoperative appointments, the preoperative and postoperative prescriptions for medication and the medical accessories such as the restraint panty.
In Turkey, your tummy tuck in Turkey will cost you a lot less. Indeed, we offer you this Belly surgery at an all inclusive affordable price where the cost of an abdominoplasty Turkey includes all the expenses of your stay. The costs of the clinic, your accommodation in a luxury hotel, the fees of your surgeon and the anaesthesiologist will all be included in the abdominoplasty price.
For your abdominoplasty in Turkey, ask for your free online quote, all the details concerning the tummy tuck price in Turkey will be revealed to you.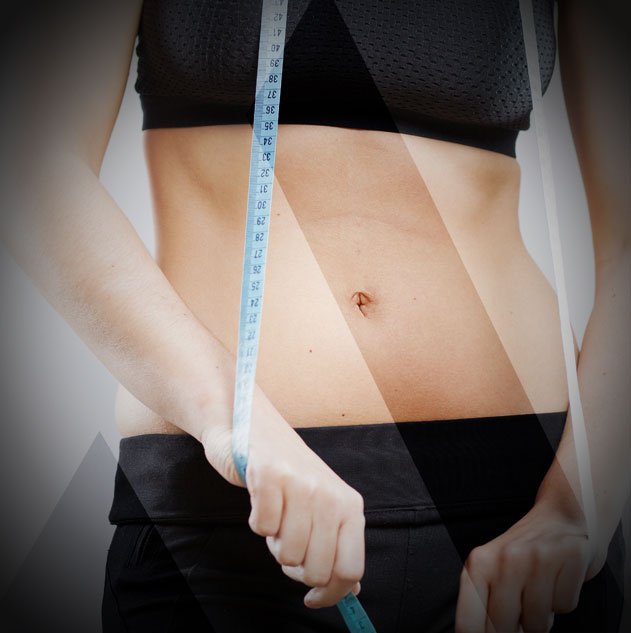 Tummy Tuck in Turkey : for whom ?
Good candidates for tummy tuck in Turkey are healthy non-smokers at a stable weight (significant weight changes can affect the result) with excess skin and sagging abdominal muscles. If you sit upright and have a drooping belly skin, then you are a good candidate for a tummy tuck.
A common concern for people considering a tummy tuck in Turkey is whether they need to lose weight before surgery or not. The answer varies from one surgeon to another. Many surgeons will not operate on a person with a body mass index (BMI) greater than 30 to avoid an increased risk of complications. It is advisable to stabilize your weight for a successful tummy tuck.
You can expect to lose a few kilos with a complete abdominoplasty due to the removal of extra skin and fat, but it is not a weight loss method.
Advanced cardiopulmonary diseases, cirrhosis and uncontrolled diabetes reduce your chances of being a good candidate for a tummy tuck.
Depending on its complexity, the procedure can last between 1.5 and 3 hours. It is usually performed under general anaesthesia.
During a complete abdominoplasty surgery, a horizontal incision is placed just above the pubic area. If there is an excess skin above the navel, the surgeon may make a second incision around it. He then separates the skin and the underlying tissue from the muscles to the rib cage, lifts the skin and repairs the separated or the distended abdominal muscles to remedy the abdominal diastasis. The upper abdominal skin is then pulled down. The excess fat is removed by liposuction or lipectomy, the excess skin is cut off and the remaining skin is sutured. A new navel opening is created in the midline and anchored to the abdominal wall.
In the case of patients who have lost a lot of weight or have had several pregnancies and therefore have a very damaged belly, the tyummy tick can also target the hips and the flanks. The surgeon extends the horizontal incision more laterally and often makes a longer vertical incision which allows him to remove the excess skin from the upper and lower abdominal area as well as the flanks while tightening the abdominal wall.
Once the surgery is over, dressings are applied to your abdomen covered with an elastic bandage. You may also be asked to wear a compression garment for up to 24 hours a day (except when taking a shower) for at least the first week to reduce swelling during your recovery.
What to expect during a tummy tuck recovery ?
A tummy tuck surgery is realized under general anaesthesia. Many doctors recommend planning 4 to 6 weeks of total recovery time. The time it takes for your body to return to your daily activities can range from a few days to two weeks.
It is likely that your surgeon will insert surgical drains to prevent fluid from accumulating at the incision during healing. These clear plastic tubes are placed through small incisions below the main surgical incision. Non-draining tummy tuck surgery can also be performed using a suturing method that limits fluid build-up. Although the patients report less pain, it is a longer procedure with a greater potential for indentations or irregularities.
Those who have had significant excess skin and fat before the surgery will almost immediately see an impressive change after the procedure. However, the final result will be noticeable after the swelling has subsided. You will have an idea of the result after a few weeks, but it may take up to six months or more to see the final results.
As long as you maintain a healthy lifestyle and don't gain a lot of weight, the results of your tummy tuck in Turkey before and after will be long-lasting and your new abdominal contours will be preserved. However, no procedure can stop the aging process and your abdomen will continue to age naturally over time.
A healthy diet and appropriate exercise are necessary to maintain your surgical result, so make sure these habits are adopted before resorting to a tummy tuck.